A bio for you.
Then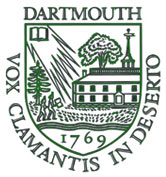 I've been in the media business since graduating from Dartmouth.
After winning a couple awards for reporting and editing at small New Jersey newspapers, I moved to B2B publishing at Fieldston Publications Inc., the publishing division of Washington, DC-based Fieldston Co. The company's newsletters and data products covered multi-billion-dollar companies in the energy and freight transportation fields. We grew the number of titles and revenue, launched new products, and created the first daily price index to cover a major fossil fuel (coal), licensed by Reuters.
At the same time I was the marketing chief for Fieldston overall, and created a branding campaign that tied together all the company's assets and increased its visibility and revenue. Fieldston was sold in the late 1990s for multi-millions: The consulting company was sold to Hagler Bailly Inc. (a Nasdaq company, since acquired) and most of Fieldston's publishing assets are now owned by UK-based Argus Media.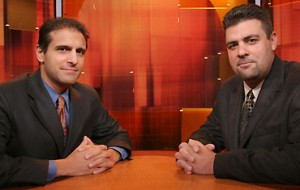 After that, I did my own thing. I'd always been a fish-head, and in 2001, with ESPN's purchase of B.A.S.S. Inc. pending, he founded BassFan.com to cover the up-and-coming sport of professional bass fishing. We eventually grew that site into a network of competitive outdoor sports sites under the OutdoorsFan Media (OFM) umbrella. We were trailblazers in a few areas including:
Independent daily news coverage of competitive outdoor sports – at the time our traffic beat ESPN's in the same space.
Creating outdoor sports' first addictive daily content.
Creating the BassFan World Rankings of professional bass anglers – literally one of the most complex ranking methodologies ever created in pro sports.
Defining, redefining and opening up new community-driven niches in the outdoor web space, including media niches (macro and micro enthusiast niches; web radio, etc.).
Selling customized ad and promotional packages rather than just banner ads.
Creating competitive fishing's largest grassroots membership program using a membership model new to the industry.
In July 2007, we sold OFM – at the time, the world's largest publisher of daily outdoor sports news – to InterMedia Outdoors, a division of New York, NY-based media investment fund InterMedia Partners, now owned by Outdoor Sportsman Group.  To our knowledge, OFM was the first profitable (no venture capital), web-media-based company sold anywhere in the world.
During the OFM years, I also co-hosted ESPN's Loudmouth Bass TV show (billed as the PTI of pro fishing but…not exactly) and authored the well-received novel Dark Woods (billed as "Jaws in the woods" by the publisher – check out the reviews on amazon.com).
After the sale of OFM, I was involved in launching a few more businesses focused on enthusiasts, one of which was Threat Dynamics. This was the first military-tech small arms training facility ever open to the general public, and was sold in early 2010.
_____
Now
Now it's all about digital – my own (or co-owned) properties and helping a few companies succeed in the digital space – captive media and social media.
Our little shop does a wide variety of things, but everything is cost-effective and geared to a business purpose. I can't imagine anything worse than being a large overhead cost with nothing attached to it!
Please reach out if you feel we can help you.